Welcome to my coaching practice where I help people reach their potential by working with them on goal setting, taking action, as well as overcoming any mental/emotional hurdles that might be preventing them from achieving their desired outcome with life, business, or relationships. Coaching is an investment you make in yourself to create the life you truly want. Give Yourself A Chance!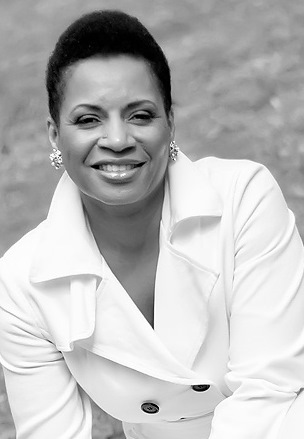 Hi, I'm Jill Cloud
Jill Cloud is an Author, Coach, Inspirational Speaker and a Human Behavior Specialist. Member and reward recipient of The National Congress of Black Women. In another effort to reach out and improve public relations Jill arranged and conducted a seminar with Judge Lynn Toler of Divorce Court entitled "Taking Your Dreams Back from Life's Nightmares" and "Keeping Your Cool in the Midst of Crazy." Professional training seminars included Exchange Leadership Training conducted by John Maxwell at his Georgia location.
Founder of Customized Solution, Inc. - Building People. Sustaining Organizations. See more at CSI4u.org
Education
Degrees: Human Services Management and Psychology
Certifications:
Myers-Briggs Steps l and II Practitioner.
Uniquely You Leadership Institute of America: Advanced Certified Human Behavior Consultant. Certified Assimilation In Human Behavioral Science.
Hobbies
Website Development
Amateur Video Creations & Editing
Reading
Outdoor Concerts
Thanks for submitting your information! Please continue with the checkout process.
Frequently Asked Questions
Can I get a refund if I'm unhappy with my purchase?
The coach makes no guarantees or warranties, express or implied. In no event will the Coach be liable for any action or inaction, or for any direct or indirect result of any services provided by the Coach. Client understands that coaching is not therapy and does not substitute for therapy if needed, and does not prevent, cure, or treat any mental disorder or medical disease. 
Client is aware that coaching is not to be construed as psychological counseling or any form of therapy. The client enters into the coaching agreement (free or paid) with the full understanding that they are personally responsible for creating their own results.
How do I schedule my appointment?
Upon purchasing coaching, you'll receive further instructions on how to book a time for your appointment.
Can I purchase coaching more than once?
Absolutely! If you find yourself in need of coaching more than once, simply purchase the coaching again.
Are Coaching Fees Tax-Deductible?
Coaching fees are often tax deductible for people who use coaching to improve business and professional skills. In the United States, all expenses for continuing education undertaken to maintain and improve business and professional skills are tax deductible. Please contact your tax consultant for details.